Tyrone and Wilson patrolling.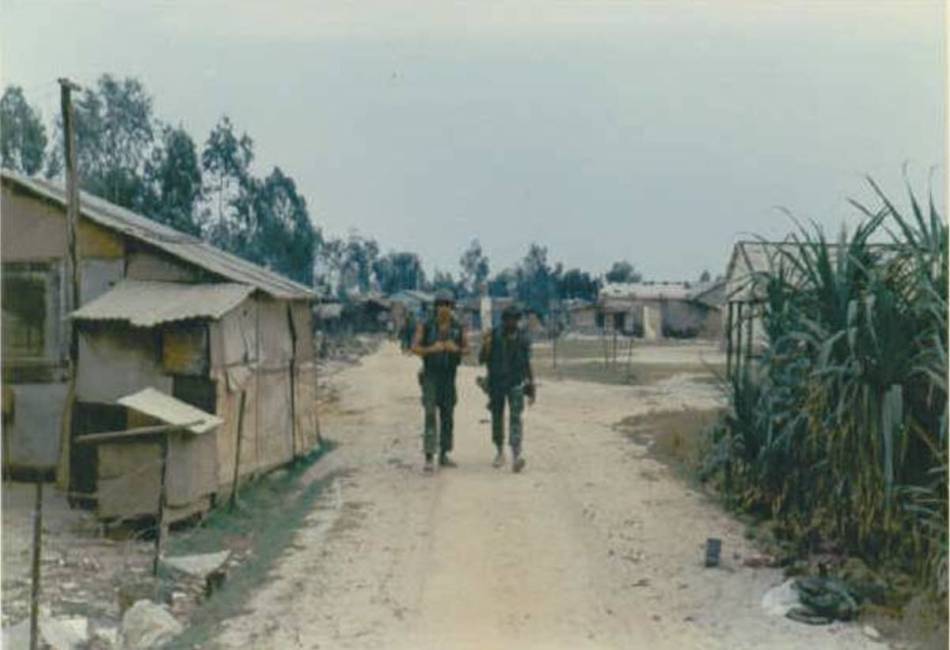 Tyrone and Wilson patrolling through a shanty town. This is near the place I got hit in the head with a rock. It was thrown at me by some unknown person or persons. Knocked my dumb ass out. Half a dozen stitches I think. The good part to that incident was that it was discovered that I had been in country 11 months 22 days. At that point in time we where doing 11 month 20 day tours of duty in Vietnam. Time for me to go home. Shit. I had unfinished business. Too many new guys in our squad to be leaving now.
---
Neither the United States Marine Corps nor any other
component of the Dept. of Defense has approved,
endorsed or authorized my web sight.
© Copyright 2002 by Billy Joe Churchwell.