Hard work.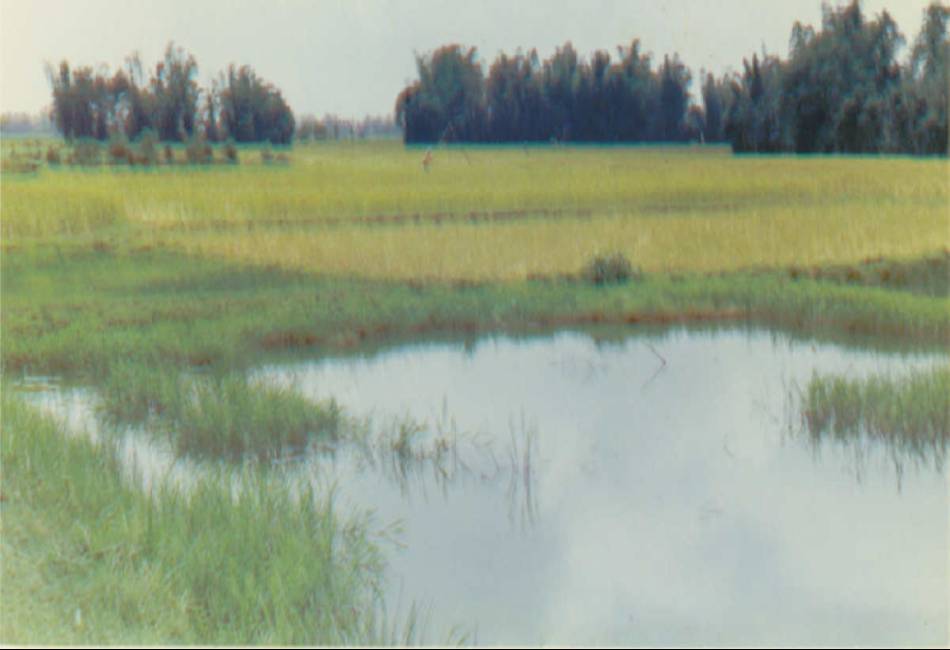 In the background you may be able to make out the man working with the tripod. He is moving water from one patty over a dike to another patty. Hard work and this man will be at it all day.
---
Neither the United States Marine Corps nor any other
component of the Dept. of Defense has approved,
endorsed or authorized my web sight.
© Copyright 2002 by Billy Joe Churchwell.