The start

of 3/1's AO.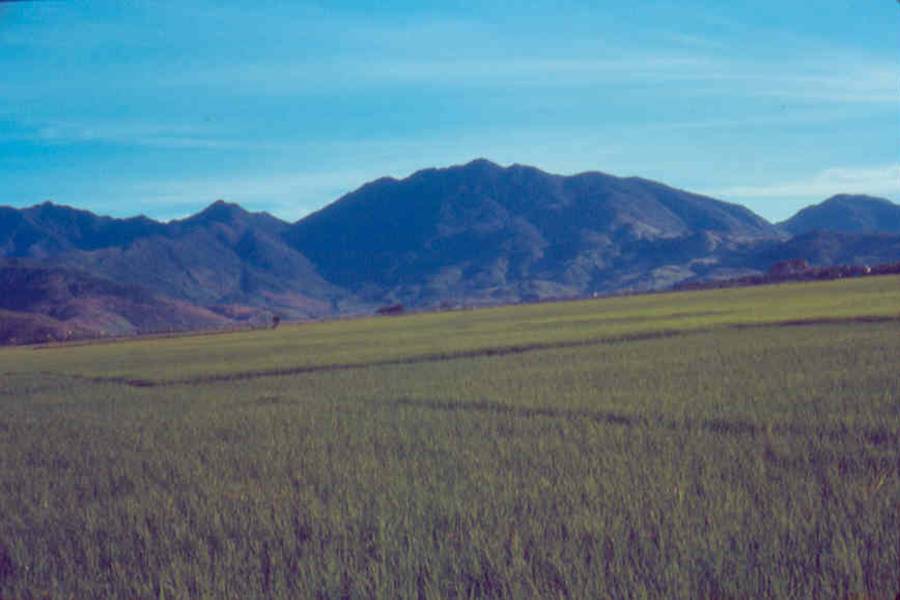 The last of the rice patties on the North West corner of Provisional Rifle Company's AO. Nam O River runs along the base of these mountains. This is the start of 3/1's AO.
---
Neither the United States Marine Corps nor any other
component of the Dept. of Defence has approved,
endorsed or authorized my web sight.
© Copyright 2002 by Billy Joe Churchwell.