Rice harvest.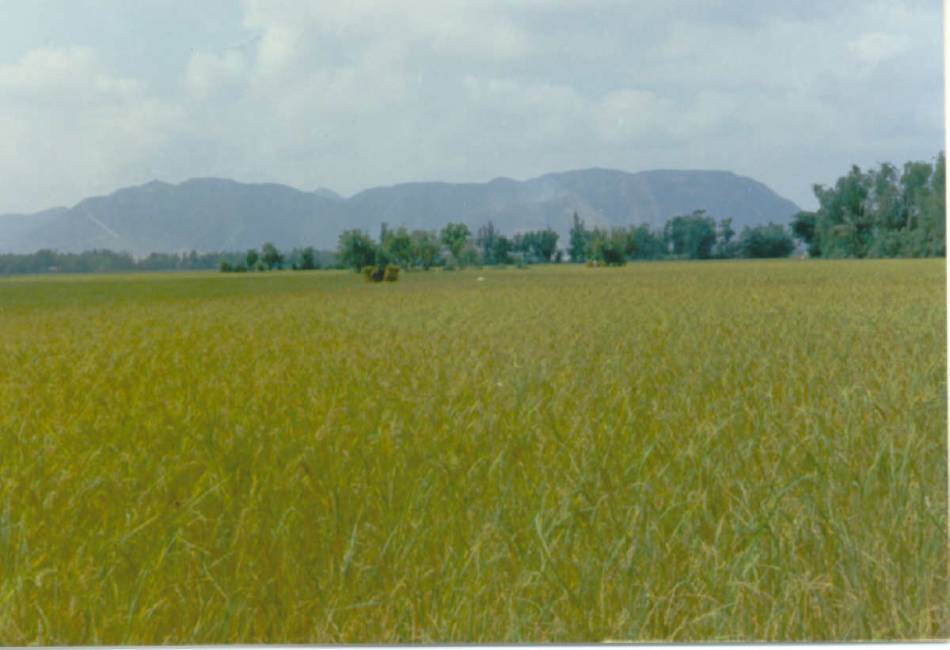 In the centre of this photo, near the trees, you can see someone coming our way with a load of rice. On the same paddy dike this person is on, is another person coming with a load of rice. Between the two people is a person ducked down, and appears to be on his own. You can just see the top of his hat. That's who I'm interested in. Why would he be working there? Why would he be working on his own? Tyrone will send two of us out to investigate.
---
Neither the United States Marine Corps nor any other
component of the Dept. of Defence has approved,
endorsed or authorized my web sight.
© Copyright 2002 by Billy Joe Churchwell.