We're taking a brake from patrolling

.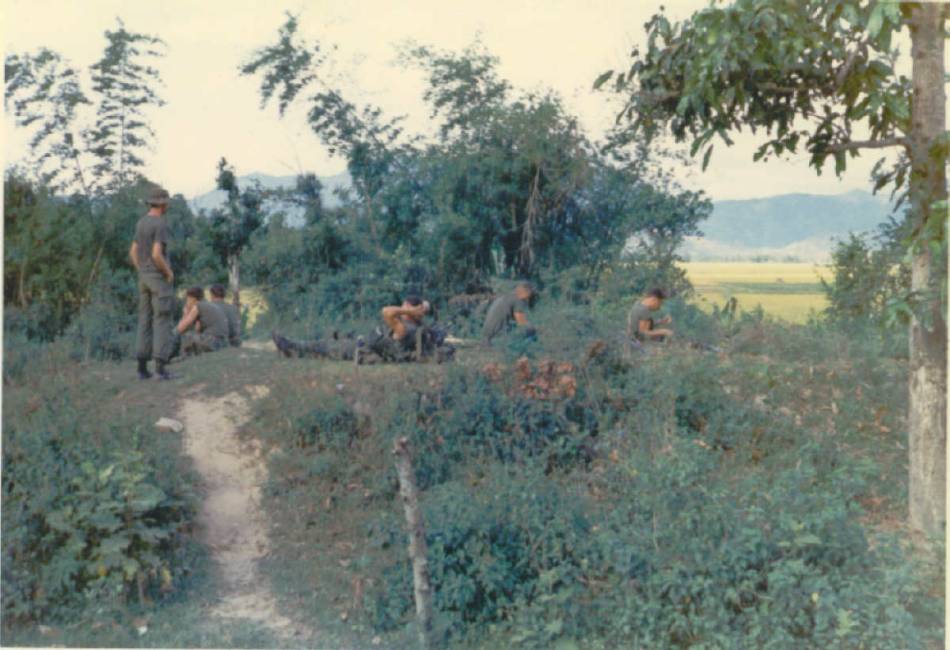 If rice patties were the sea, this would be an island. As I recall, there were seven islands in the area. These are places where we occasionally found small stashes of VC supplies.
---
Neither the United States Marine Corps nor any other
component of the Dept. of Defence has approved,
endorsed or authorized my web sight.
© Copyright 2002 by Billy Joe Churchwell.