If you weren't there you wouldn't understand.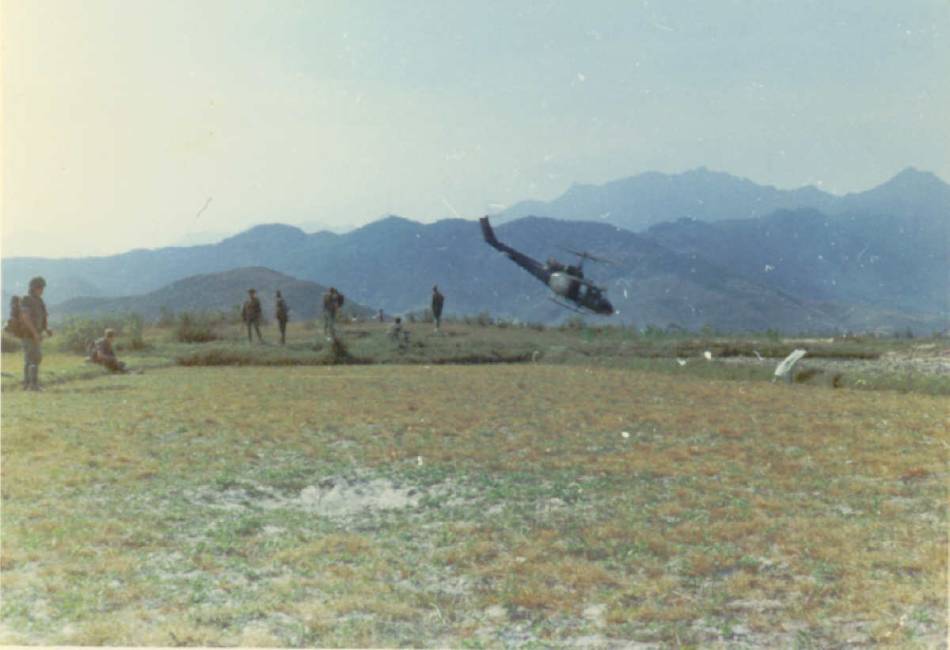 It looks to me that we have been flown out, dropped off, and will begin our patrol from here. We could be out here for one, two, three, or even four weeks patrolling. We patrol during the day light hours. At night we watch for the enemy from our ambush sight.
One night at Camp Books, we where waiting for a couple of choppers to pick us up. We where being flown out to the south side of Nam O River, to finish off some VC 3-1 Lima had ambushed. Some of the VC had managed to cross the river and into our AO.
While waiting for the choppers that would be picking us up, we had mail delivered to us. I had mail too! An invitation to my High School Graduation at Rainer Beach High School in Seattle! They wouldn't invited me if I had been home and could of made it. I was a high school drop out. I guess the good doers thought it would be a nice thing to do. I would of preferred to wait for a "welcome home Marine" guess I'm still waiting. Fuck it. If you weren't there you wouldn't understand.
---
Neither the United States Marine Corps nor any other
component of the Dept. of Defense has approved,
endorsed or authorized my web sight.
© Copyright 2002 by Billy Joe Churchwell.