Shelter from the sun.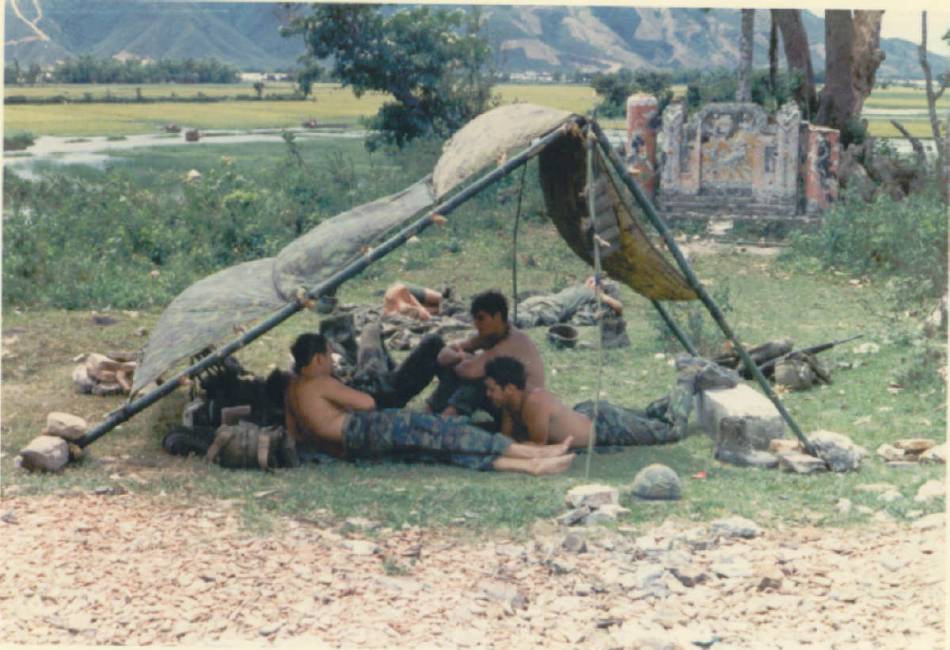 We're on Temple Island resting. These Marines used there poncho liners to make a shelter from the sun. The pink stone and the dragon in the background is all that is left of the temple. I don't know why the temple was destroyed. It happened before I was there.
---
Neither the United States Marine Corps nor any other
component of the Dept. of Defence has approved,
endorsed or authorized my web sight.
© Copyright 2002 by Billy Joe Churchwell.