Vietnams women bringing in

some

rice.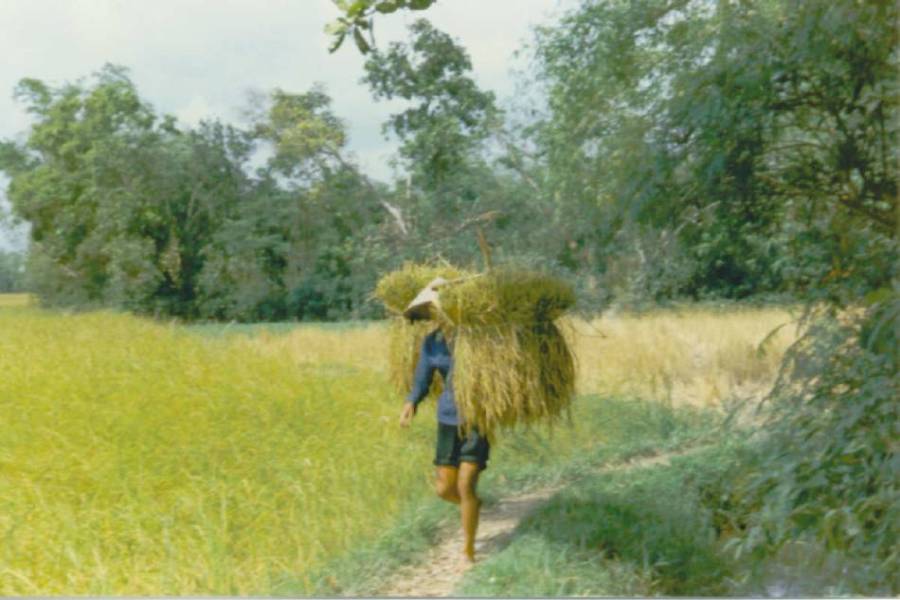 We are concealed near this trail. We are watching people bringing in the rice harvest. This is a Vietnams women bringing in rice. Notice that she has rolled up her pants legs to keep them dry, while see was in the rice paddy. Also she is barefoot. All good signs. Notice the wood sticking out of the rice bundle. Bad sign. We checked out this bundle of rice and fawn the wood to be the handle to a shovel. Cpl Downing's questions determined that the shovel was used to drain the rice paddy into Nam O River, by opening up a number of dikes. She was free to carry on with her work.
---
Neither the United States Marine Corps nor any other
component of the Dept. of Defence has approved,
endorsed or authorized my web sight.
© Copyright 2002 by Billy Joe Churchwell.