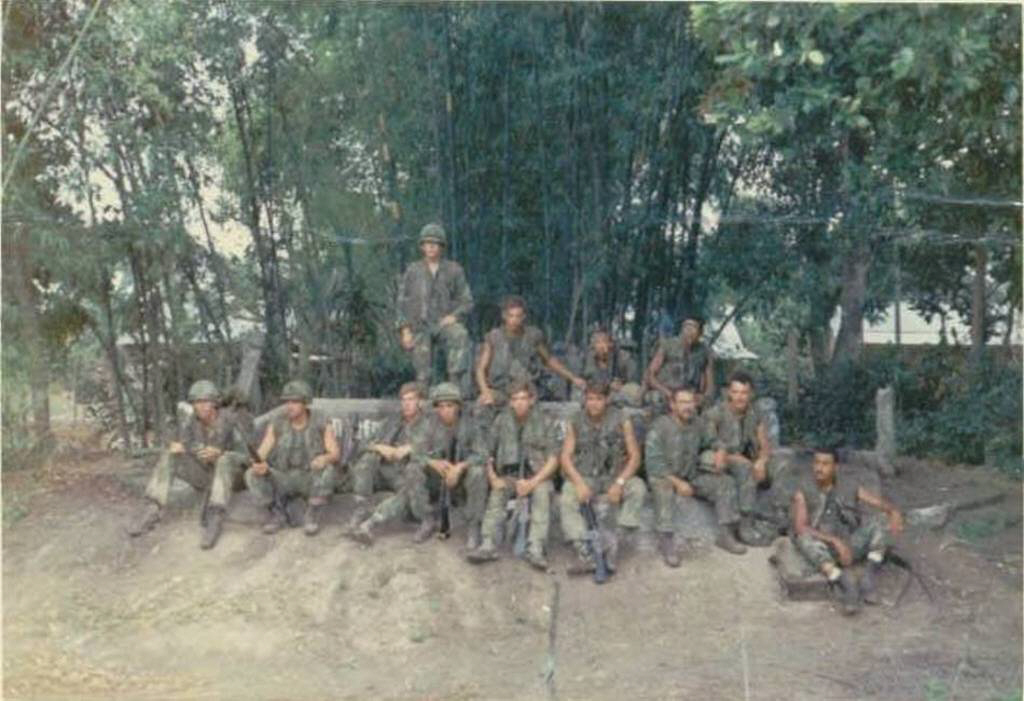 This photo was taken in May of 1970. It is of the 3rd. platoon, 2nd. squad, Provisional Rifle Company. 1st FSR, H&S Battalion, Fleet Marine Force, Force Logistics Command. South Vietnam.
In the back row from left to right is: US Navy Corpsman Doc. Huckleby, then myself "Billy Joe Churchwell", Carol Marks, and Tyrone Pairan.
In the Center row from the left to right is: Jack Wilson, Bill "Spanky" Gann, Carey, Vince Crimi, Jeff Heh, Sgt. Albright, Tom Calato, and Hunt Holden.
Far right in the front row is: Emil "Pop" Cedeno.
Stan Nelson, our radioman is missing from this photo.
---
Neither the United States Marine Corps nor any other
component of the Dept. of Defense has approved,
endorsed or authorized my web sight.
© Copyright 2002 by Billy Joe Churchwell.