Bill Gann.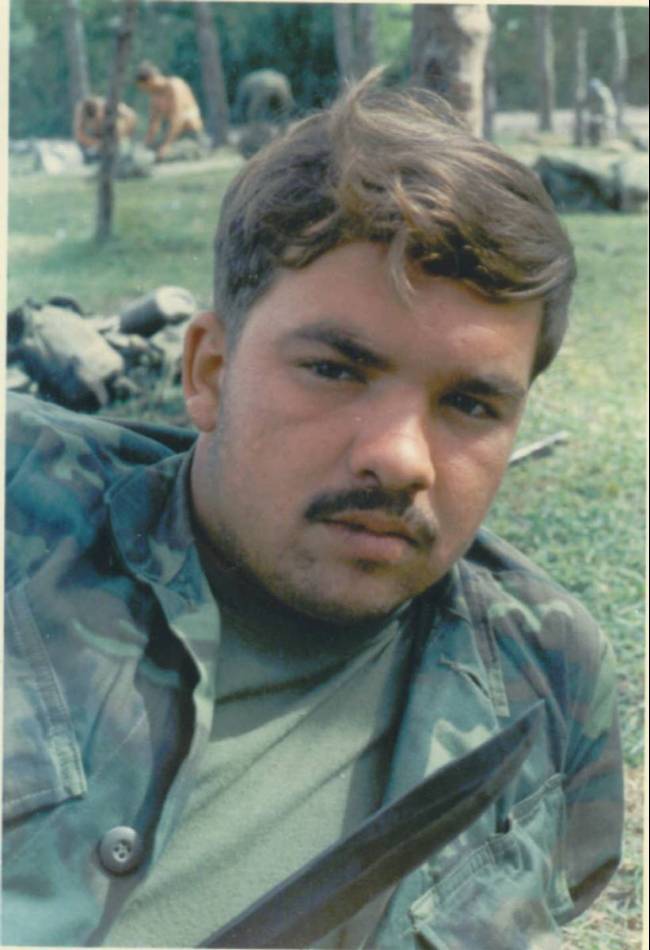 This is a close up of Spanky. The knife is called a K-Bar. We all carried them. Notice the Marine in the background with his ribs taped. He'll still be caring as much gear as the rest of us, and he is still patrolling.
It always surprises me to see how young we looked. Spanky planed on becoming a mercenary.
---
Neither the United States Marine Corps nor any other
component of the Dept. of Defence has approved,
endorsed or authorized my web sight.
© Copyright 2002 by Billy Joe Churchwell.