Our swimming hole.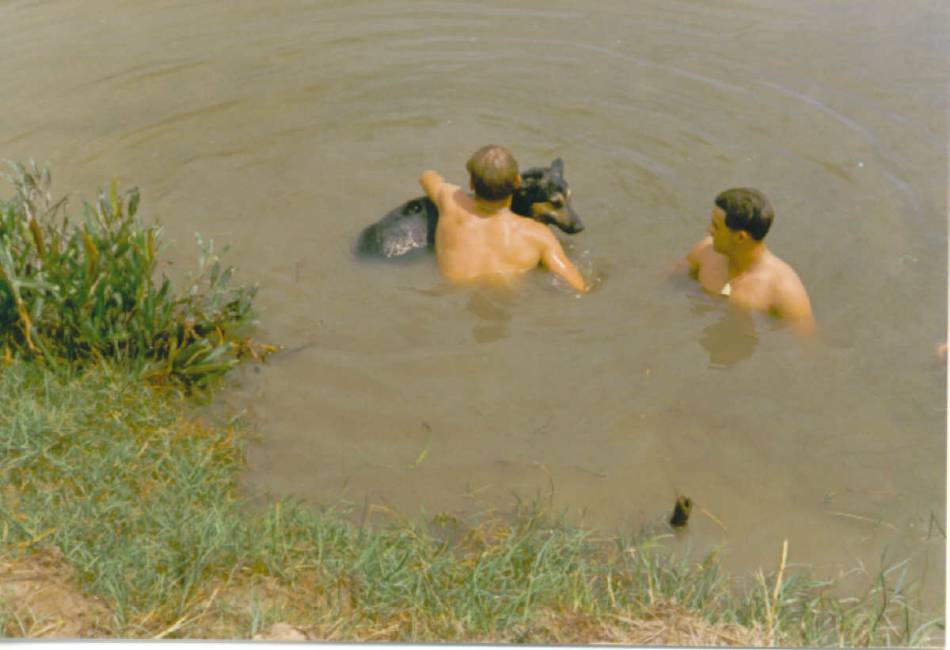 The Man with his back to the camera is our dog handler. I'm sorry that I don't remember his name. He will have been attached to us from the 3rd Military Police Battalion War Dog Platoon. These dogs and their handlers are assigned to Provisional Rifle Company on a rotational basis and are used in night ambush sites, and in daylight patrolling.
---
Neither the United States Marine Corps nor any other
component of the Dept. of Defense has approved,
endorsed or authorized my web sight.
© Copyright 2002 by Billy Joe Churchwell.