Mail call.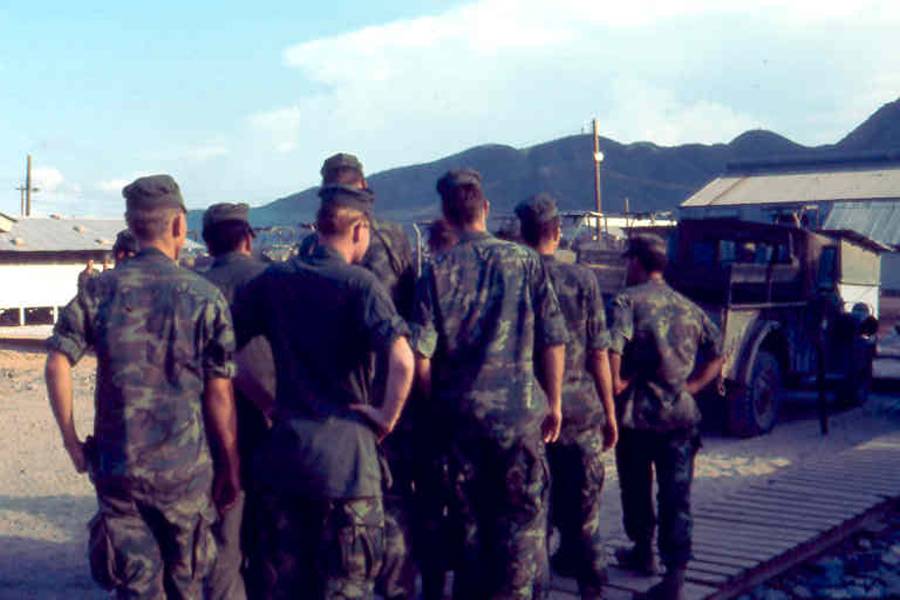 Carol's in front receiving his package that we all have been waiting on for a long time. We are all pretty existed about Carol's surprise.
---
Neither the United States Marine Corps nor any other
component of the Dept. of Defence has approved,
endorsed or authorized my web sight.
© Copyright 2002 by Billy Joe Churchwell.