3 Man team.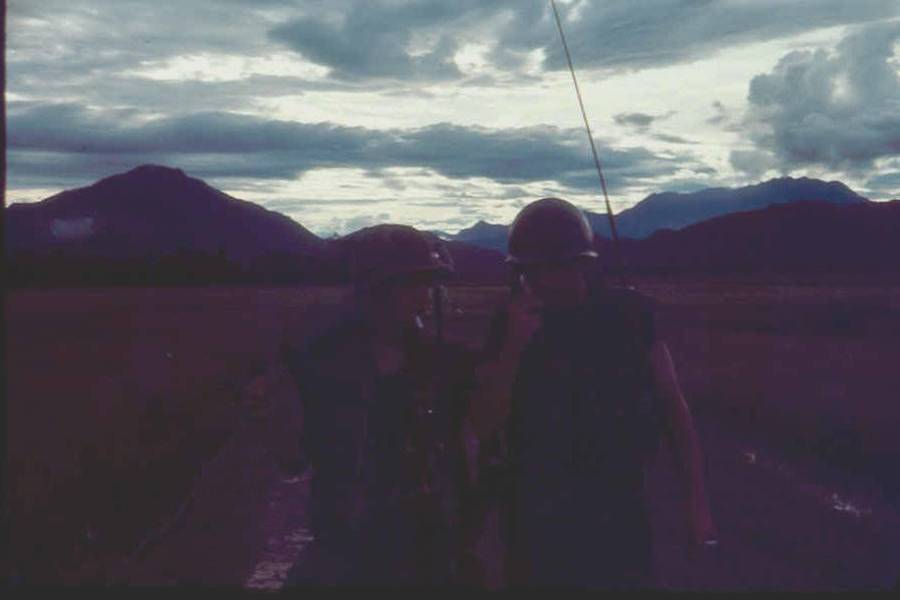 In this photo we are hoping to catch some VC crossing Namo River. 3-1 is in a fire fight, and has called in a air strike about 1000 yards to our North. We are excited.
Carl Marks is on the left. He is armed with his M-16 and has one clamour mine. He also has the starlight scope. Brandon is on the right. He is caring the Prick-25 radio and is armed with a M-16. He will also have a clamour. I took the photo. I'll have my M-79, clamour and a couple trip flares. We will all have a couple of green pop up flares. We were near Namo River, and 3-1's AO. We will be moving to our night ambush sight, and set up as soon as it's dark.
---
Neither the United States Marine Corps nor any other
component of the Dept. of Defence has approved,
endorsed or authorized my web sight.
© Copyright 2002 by Billy Joe Churchwell.