The village shop.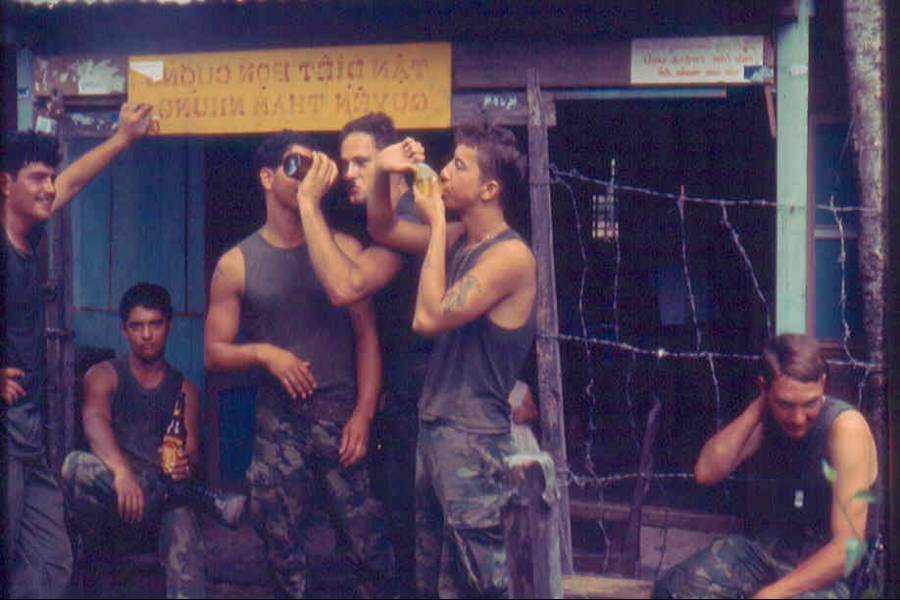 Carl Marks is the man standing on the right. I think he's drinking some fisheye juice and jell. All the other men are new to our squad. Brandon is the man on the left standing. He could do the best card tricks. I don't know much about these new guys, or recall there names. I don't know if they made it home. Or how the war treated them. I rotated back to the states shortly after this photo. Carl Marks took over point and did make it home. All good Marines.
---
Neither the United States Marine Corps nor any other
component of the Dept. of Defence has approved,
endorsed or authorized my web sight.
© Copyright 2002 by Billy Joe Churchwell.