Dutch White.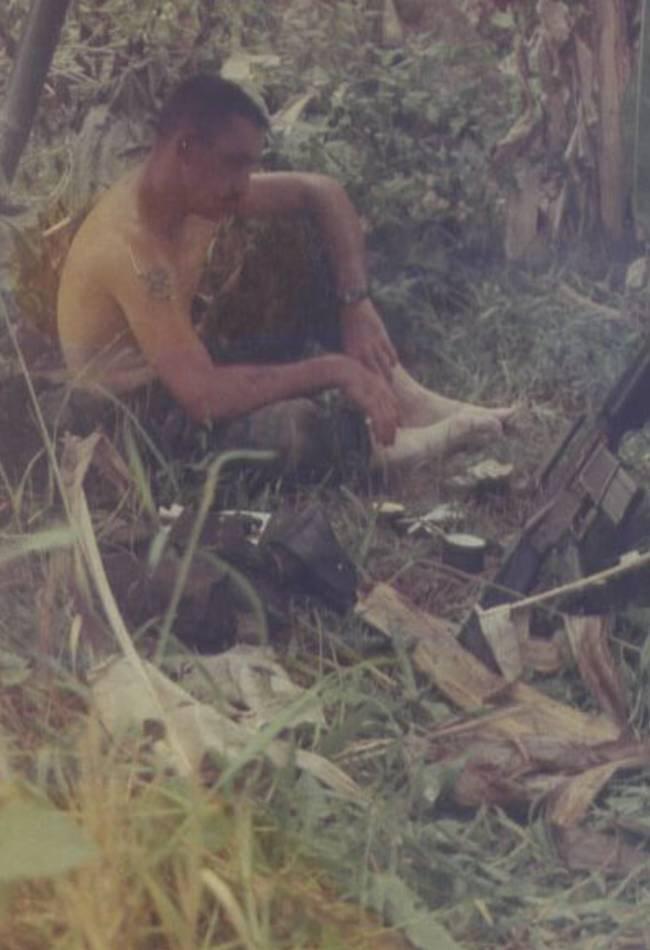 Maybe Dutch is wondering if three tours of duty in Vietnam was such a good idea? No I doubt it. I hate to say it but I think three years in Vietnam just meant two Americans didn't half to go to war. Dutch paid for their "Canadian Vacation" for two, in combat, in full. I wonder if the cowardly shits know that. Dutch... Thanks for being there. We needed your leadership, and especially the experiences you brought to Provisional Rifle Company. Semper Fi and welcome home.
---
Neither the United States Marine Corps nor any other
component of the Dept. of Defense has approved,
endorsed or authorized my web sight.
© Copyright 2002 by Billy Joe Churchwell.