New guys.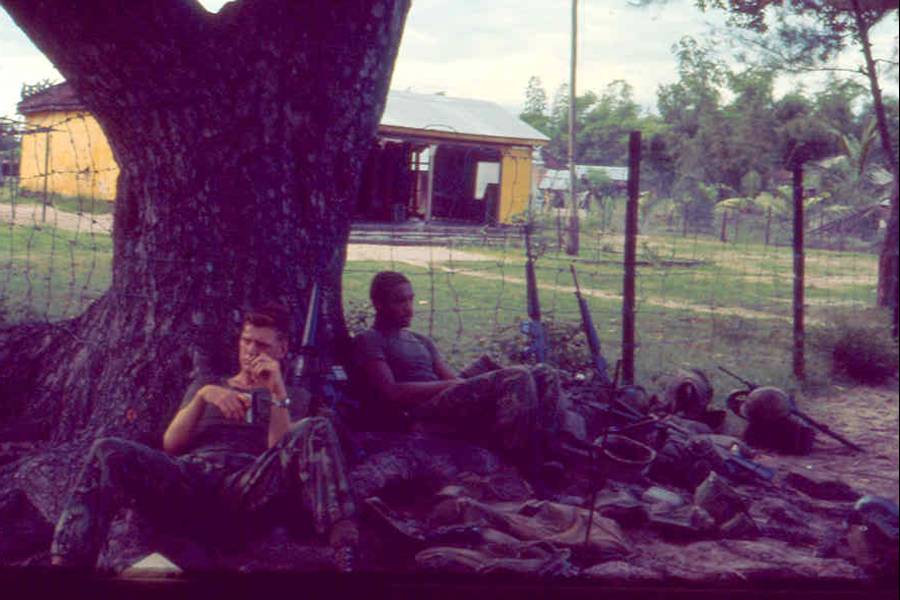 Two Marines taking a brake in front of a school. I'm sorry but I don't recall the Marine's name on the left. He's new to our squad. The Marine on the right is Emil (Pop) Cedeno.
---
Neither the United States Marine Corps nor any other
component of the Dept. of Defence has approved,
endorsed or authorized my web sight.
© Copyright 2002 by Billy Joe Churchwell.