Emil Cedeno "Pop"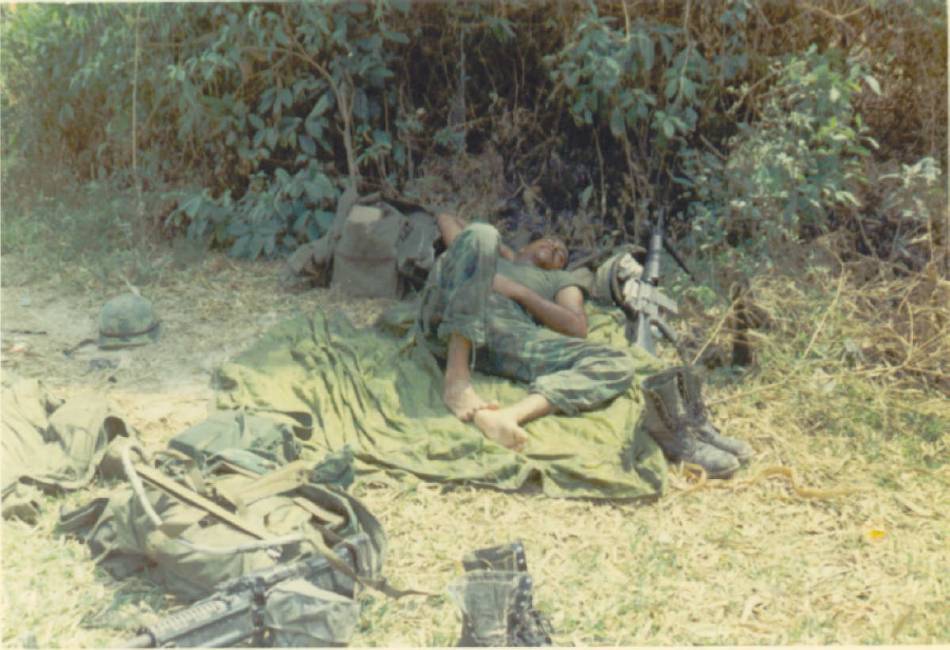 Emil (Pop) Cedeno sleeping during a brake. In the foreground is Hunts Holden's M-60 with a 100 round assault pack, boots, and pack. Pop is still humping M-60 ammo. There's 500 rounds by Pop's right elbow. Man that stuff gets heavy.
---
Neither the United States Marine Corps nor any other
component of the Dept. of Defence has approved,
endorsed or authorized my web sight.
© Copyright 2002 by Billy Joe Churchwell.