Hunt Holden.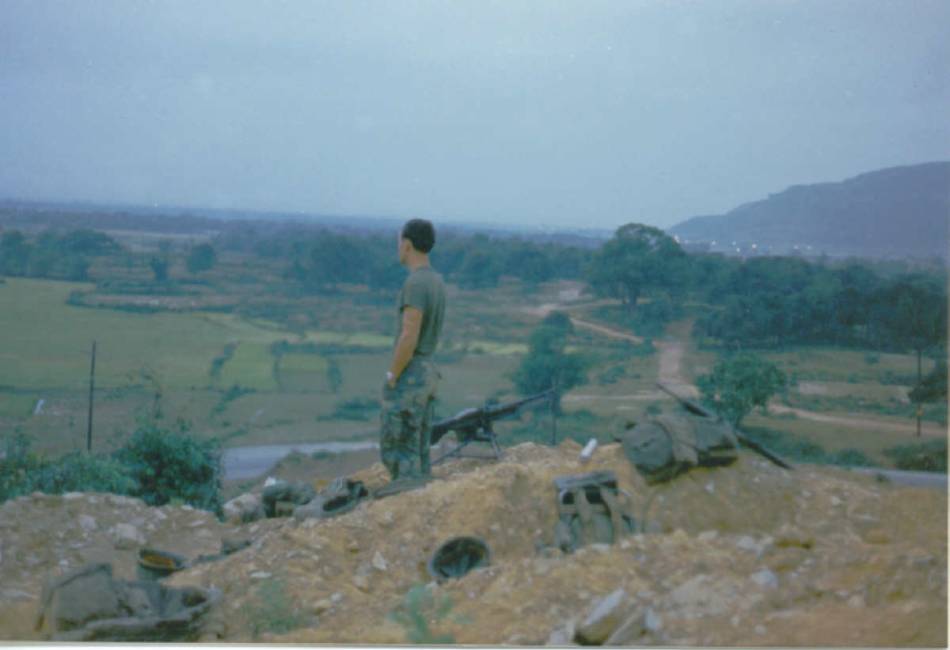 I don't recall the name of this road. We were told that it had been mined a few times. We where here watching this road to prevent it from being mined again, and to kill the VC mining it. I think we were up here three nights. Once Provisional Rifle Company started watching this road the mining of it stopped.
The Motor Transport "MT" truck drivers biggest fear was remote detonated minds. These minds could be detonated under the fuel tanker trucks. Or when ever the VC wished. Thanks but no thanks, I'll stay on foot.
---
Neither the United States Marine Corps nor any other
component of the Dept. of Defence has approved,
endorsed or authorized my web sight.
© Copyright 2002 by Billy Joe Churchwell.