Village shop.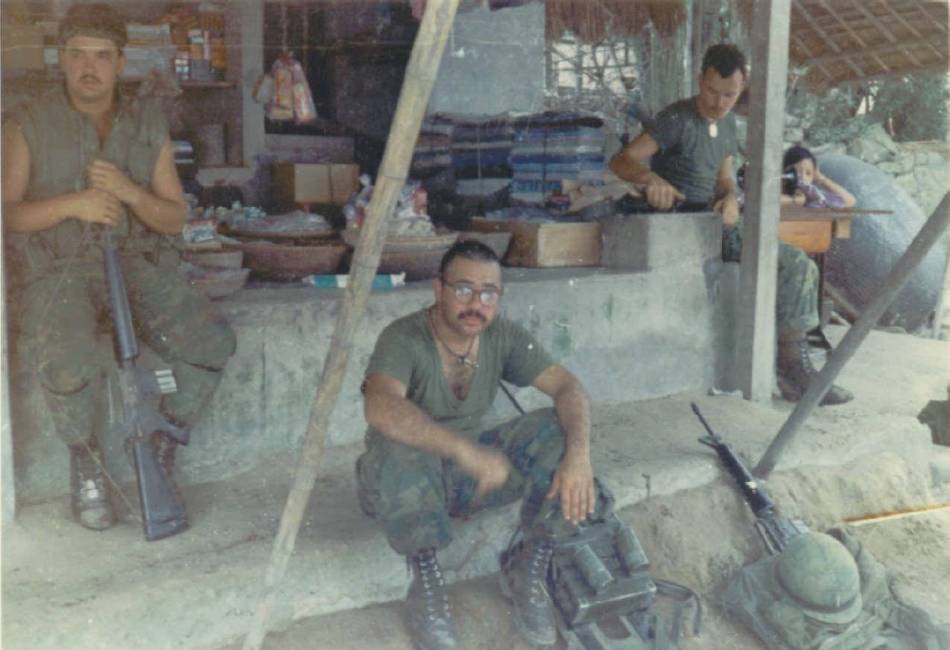 Sitting here is our radio man Tom . He has the Prick-25 Radio that he has taped green smoke grenades to. These grenades would be used to mark our position so that a medivac helicopter would know where to land.
Spanky is on the left, and Hunt Holden is in the background.
We are at a local village shop. We would ask the girl working here to show one of us around the inside of the shop. This shop is also where her family live. We were trying to be considerate of these people's privacy, and property . We are here for them. The carton of Salem cigarettes behind Tom, would of been left here by us.
---
Neither the United States Marine Corps nor any other
component of the Dept. of Defense has approved,
endorsed or authorized my web sight.
© Copyright 2002 by Billy Joe Churchwell.