Village shop.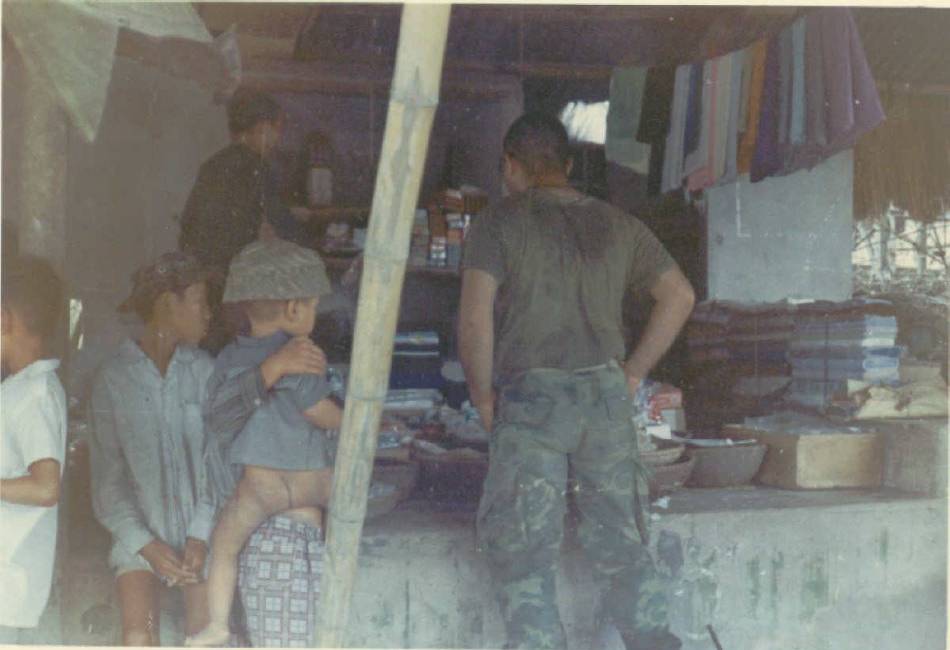 This is Tom checking out the shop goods. He's probably looking for something with alcohol in it. Check out the sweet on his shirt. It was hot. The kid with the white shirt is my friend Lizard. These are the same kids in all my photos. They were all a good bunch of kids.
---
Neither the United States Marine Corps nor any other
component of the Dept. of Defense has approved,
endorsed or authorized my web sight.
© Copyright 2002 by Billy Joe Churchwell.