Six man patrol.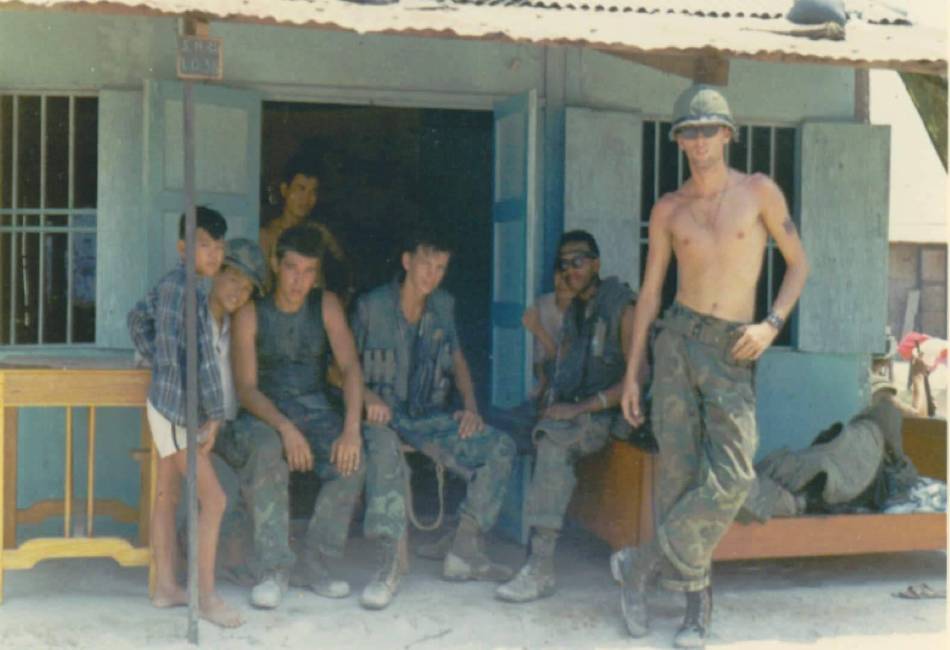 Starting from the left sitting is Vince Crimi, Billy Joe Churchwell with the M-79, Tyrone Pairan, Wilson's standing, and Carol Marks on the right side of the building sitting.
Wilson's wearing a side arm today so he is most likely working as our radio man. I think I know where our radio man Tom and the rest of my squad is. What the?
This may be a six man patrol. Carol Marks is sitting on the right side of the hooch, and someone took the photo making six.
We have been patrolling thought this refugee village all day. No rice paddies here. No ones has taped up there trouser legs to help keep the leeches out. It's just hot, humid, and dangerous.
Near here is where some little shit through a rock at me. Busted my head open. Half a dozen stitches.
---
Neither the United States Marine Corps nor any other
component of the Dept. of Defense has approved,
endorsed or authorized my web sight.
© Copyright 2002 by Billy Joe Churchwell.