Vietnamese boy.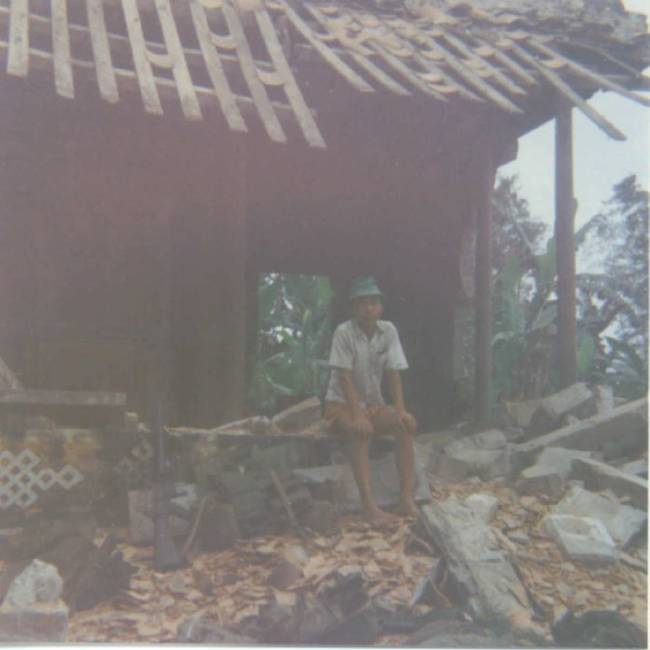 The results of a VC 122 rocket. I was told these rockets had a 8 mile range. 12 miles with a booster. I would think this rocket fell short of its target by about 5 miles.
There was no point in firing a rocket at this village. Maybe 3-1 caught Charley setting up!
Here is a photo of the damage one 122 rocket did to a hooch at Camp Books on the 27th of May.
---
Neither the United States Marine Corps nor any other
component of the Dept. of Defence has approved,
endorsed or authorized my web sight.
© Copyright 2002 by Billy Joe Churchwell.