Village girl.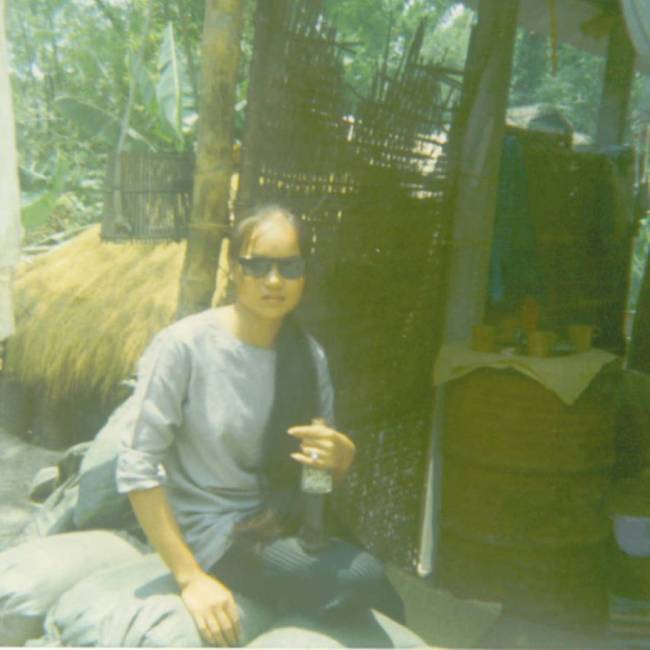 This is as good as it gets. A nice tall bottle of coke! Notice the 55 gal drum being used as a coffee table. You don't get those drums a hundred miles in the jungle. Look at the new U.S. sandbags she's sitting on. This women is no paddy worker. What's she doing here? She's a city girl. This girl may be the friend of some ARVN officer.
The places seen on my web sight are friendly villages. Provisional Rifle Company was here to protect these people from the VC. Don't be fooled. You can die here. Too many did. I never seen this women again.
---
Neither the United States Marine Corps nor any other
component of the Dept. of Defence has approved,
endorsed or authorized my web sight.
© Copyright 2002 by Billy Joe Churchwell.