Fred Powell.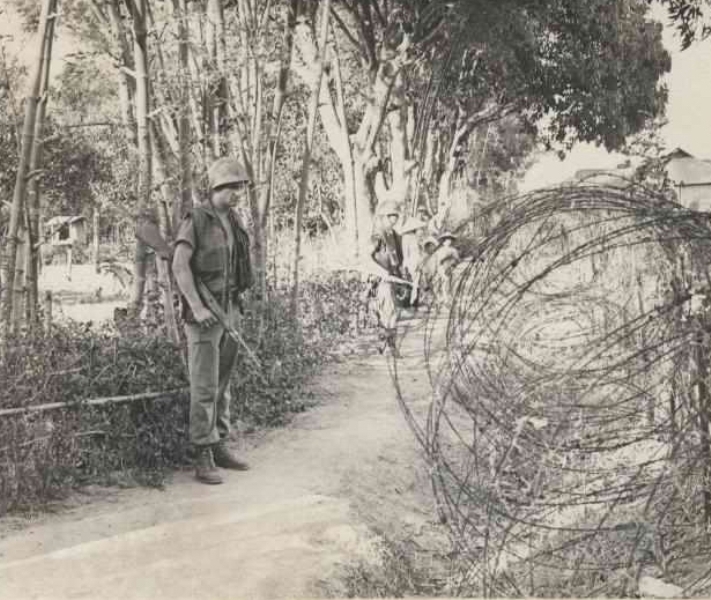 Fred Powell served in Vietnam from late 1967 to mid 1969. He was assigned to the 1st FSR Maintenance Battalion, across from Dog Patch. Fred was a 3516 Mechanic and later the Chaplain's Driver. In this photo Fred is armed with the M-14. He is checking base security while serving with Provisional Rifle Company's 3rd platoon as a rifleman. Fred served with PRC during the months of September 1967 to April 1968.
Welcome home Fred.
Photo courtesy of Fred Powell.
---
Neither the United States Marine Corps nor any other
component of the Dept. of Defense has approved,
endorsed or authorized my web sight.
© Copyright 2008 by Billy Joe Churchwell.