Vincent, Wilson, an Cedeno.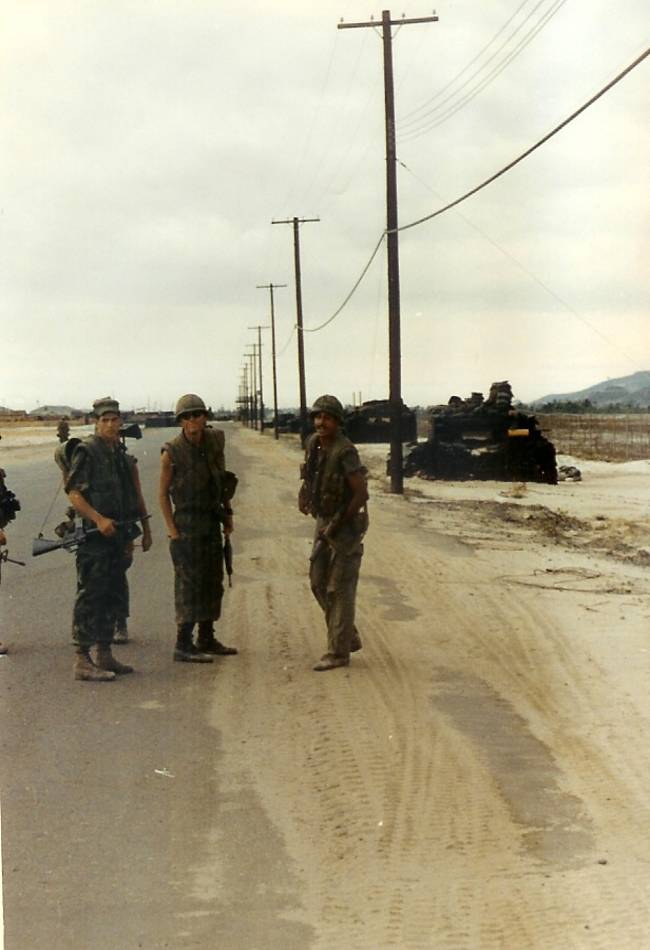 Vincent on left. He must of been my replacement. Wilson in the center and Cedeno is caring my M-79. I think Hunt must have taken this photo after I had rotated back to the States.
Photos courtesy of Hunt Holden.
---
Neither the United States Marine Corps nor any other
component of the Dept. of Defense has approved,
endorsed or authorized my web sight.
© Copyright 2005 by Billy Joe Churchwell.