Booby trap.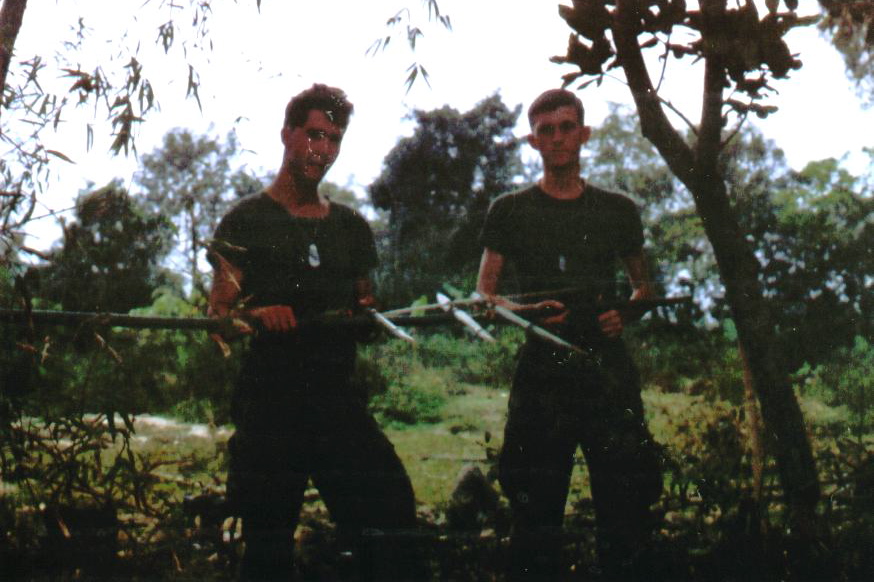 A typical bamboo booby trap. This one is meant to swing across the trail and hit you in the chest or stomach area.
Photos courtesy of Jack Gaskins.
---
Neither the United States Marine Corps nor any other
component of the Dept. of Defense has approved,
endorsed or authorized my web sight.
© Copyright 2005 by Billy Joe Churchwell.