Hunt Holden.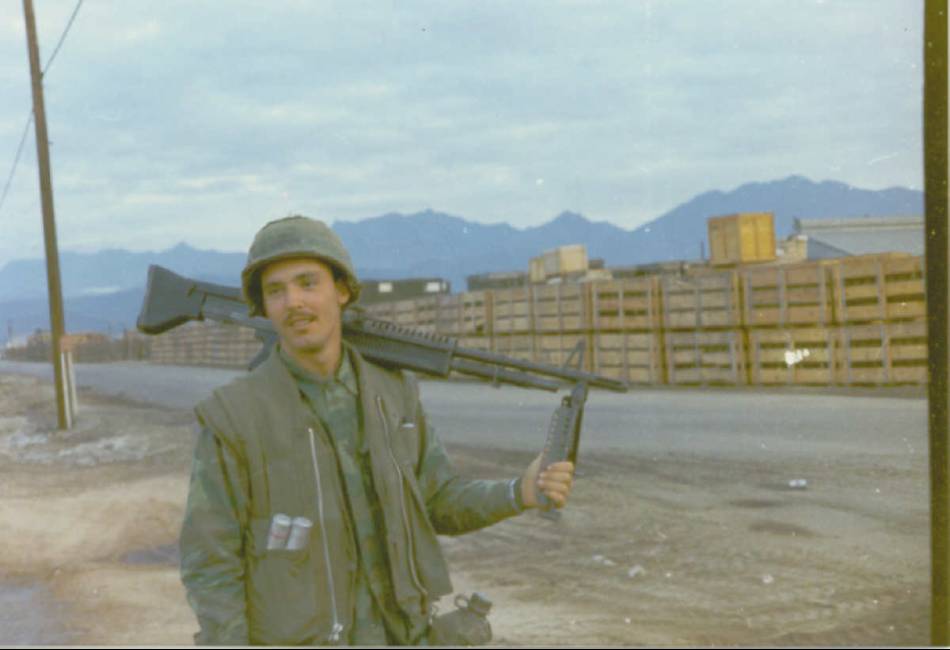 This photo was taken at Camp Books. This base is the Marines largest supply base, and supplies all of I-Corp. This looks like T-lot. In the background just below the but plate of the M-60, looks like my old office where I use to issue supplies from F-warehouse and T-lot.
Hunt is dressed for a cold day. Because of the lack of gear he is caring, I would think that we are going to do a perimeter wire check. The west gate is just to his right. Kind of makes me feel home sick.
---
Neither the United States Marine Corps nor any other
component of the Dept. of Defence has approved,
endorsed or authorized my web sight.
© Copyright 2002 by Billy Joe Churchwell.