Jack Wilson.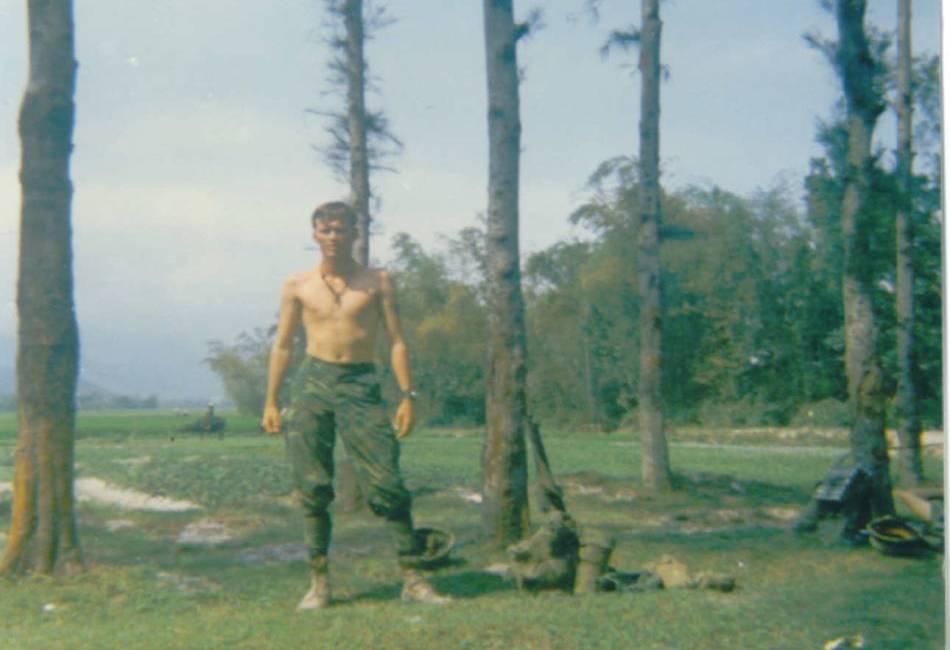 This is Wilson. A reel nice quiet guy. I liked him allot. Notice he has his trouser legs taped up. This is to help him keep the leeches off of his legs. We spend a lot of time in the rice patties.
In the background you can see someone riding a water buffalo, and behind him you can see two people working in the rice patties.
---
Neither the United States Marine Corps nor any other
component of the Dept. of Defense has approved,
endorsed or authorized my web sight.
© Copyright 2002 by Billy Joe Churchwell.