Vietnamese woman.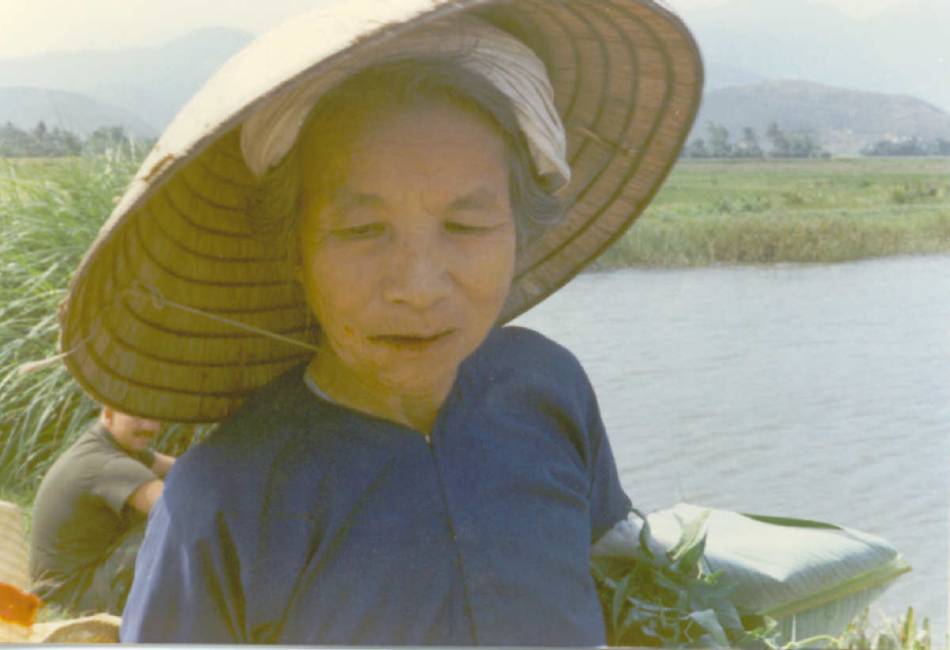 This photo was taken where we like to swim. Spanky is sitting in the background. This women will have seen more suffering than most people will ever see. She is the same women who was at the reservoir about five miles from here. I through a grenade into the reservoir so that she and some children could get the fish it killed.
---
Neither the United States Marine Corps nor any other
component of the Dept. of Defence has approved,
endorsed or authorized my web sight.
© Copyright 2002 by Billy Joe Churchwell.